The best way to Spend your Summer
To apply, Jr. Workers do not need a formal application, just their parents/guardians to sign them up for Summer Leadership training Camp (SLT).
New here? Watch this short video on the volunteer & staff application process.
It is a fact that our staff and volunteers have the greatest impact on our summer camps. They are the direct connection to our campers.
Join a community with vision. One that will encourage you in your faith, and build you up in your walk with Jesus. You'll make great friends and gather new skills. Most of all, you'll be a significant person in the lives of young children.
JR Volunteer STAFF
At Nakamun, we are so thankful for our team of summer volunteers.
It takes a lot of help to give the kids a fun and memorable week, so having so many people willing to offer up a week of their summer is super appreciated.
Grade based on applicant's grade completed as of June of the camp year.
Take a look below, and see how you can impact lives this summer!
Training (SLT) & Wrap up

Staff Camps & Training
End of summer Staff Camp

ABOUT Summer Leadership Training (SLT)

Summer Camp grows leaders. The Summer journey starts with Summer Leadership Training. We need a week at the beginning of the summer that helps prepare our entire staff and volunteer team for the riggers of 2 full months of summer camp ministry.

SLT is jam packed with team-building and training. We never seem to have enough time to go through all we could, but we do what we can.

SLT is the key to starting the summer right. It gives up a solid foundation to go into the season and it's a really fun way to get the whole team together.

The week includes big group team-building, small group training, outdoor activity prep and training, site prep, safety training, and a lot of fun games and community time in between.

Summer Leadership Training (SLT) Date: July 3-6

Price: $250

Drop off and pick-up time is 6pm.

SLT is training for all summer staff and volunteers. Only Jr Volunteers need to register for SLT. Sr. Staff are registered once they are hired.

HOW TO APPLY? Learn in the Jr Cabin Leader and Jr Worker sections below.

Wrap-up Staff Camp: August 27-30

Price: Free for all who volunteer in the summer.

We wrap up each summer with a free staff camp for all Staff and volunteers. It is a time to debrief the summer, clean things up, and have some fun.

No need to register. We will email everyone in the summer to confirm your attendance.

Junior Cabin Leaders (Gr 10-12)

Jr Cabin Leaders (gr. 10-12)
Jr Media Assistant (gr. 10-12)

You'll be placed in a cabin with a Sr Cabin Leader and 7 or 8 rowdy campers. Your responsibility is to assist the Sr. as you go through the week. It's a great way to grow in your leadership skills, connect with the community, and impact kids. We need Jr Cabin Leaders for all Main Site and Paintball camps.

HOW TO APPLY

First, using your own account and email address, apply to be a volunteer. Then get your parent/guardian to register you for SLT. SLT is under STAFF CAMPS in our regular registration system.

IMPORTANT: Underage volunteer staff must have their parent/guardian register them for SLT. However, volunteers need to fill out the application using their own account with their own email address.

Like taking photos and videos? Help our Media team for the week! We need someone with a keen eye for capturing all of the precious moments.

HOW TO APPLY

First, using your own account and email address, apply to be a volunteer. Then get your parent/guardian to register you for SLT. SLT is under STAFF CAMPS in our regular registration system.

IMPORTANT: Underage volunteer staff must have their parent/guardian register them for SLT. However, volunteers need to fill out the application using their own account with their own email address.

Junior Worker (Grades 8-12)

Jr. Workers are the foundation of each week. Over the years, thousands of youth have come out to volunteer by cleaning dishes, scrubbing toilets, and mopping floors. These are their responsibilities, yet the reason they keep coming back is because it is a great community to work in. Lots to learn, and lots of people to meet. A week of Jr Working is a great way to build up your work experience, and a wonderful way to help us out at camp.

Each week we have 10-12 students who help out as Junior Workers. You will be helping out in the kitchen, assisting the cleaning staff and spending time learning about camp ministry.

A standard week, you will begin Sunday afternoon at 2:30 pm and will be over Friday evening at 6:00 pm.

Jr. Workers need to commit 2 weeks of their summer. The first being SLT, and the second being a week of volunteering.

Due to the growth of our Jr. Program, we can only guarantee you one week for the summer. You may be able to get more at a later date but to insure everyone gets the chance to serve, we will have to start by assuring only one week.

Open to grades 8-12. We understand that many volunteers do not want to be in a cabin with campers, yet still want to help with the ministry at camp.

The Jr Worker opportunity is a good fit for those that want to help out, without all of the responsibility and spiritual leadership necessary for supervising campers.

HOW TO APPLY

Jr workers do not need to fill out an application. You just need your parent/guardian to register you for SLT staff camp. Once we have your application, we can set up your volunteer week options.

Keep in mind that your conduct at SLT will be taken into consideration as to whether or not you are ready to be a part of the team.
There's just something about this place, it feels like home. It's somewhere where you can go to belong, and find purpose where you least expected. – Katie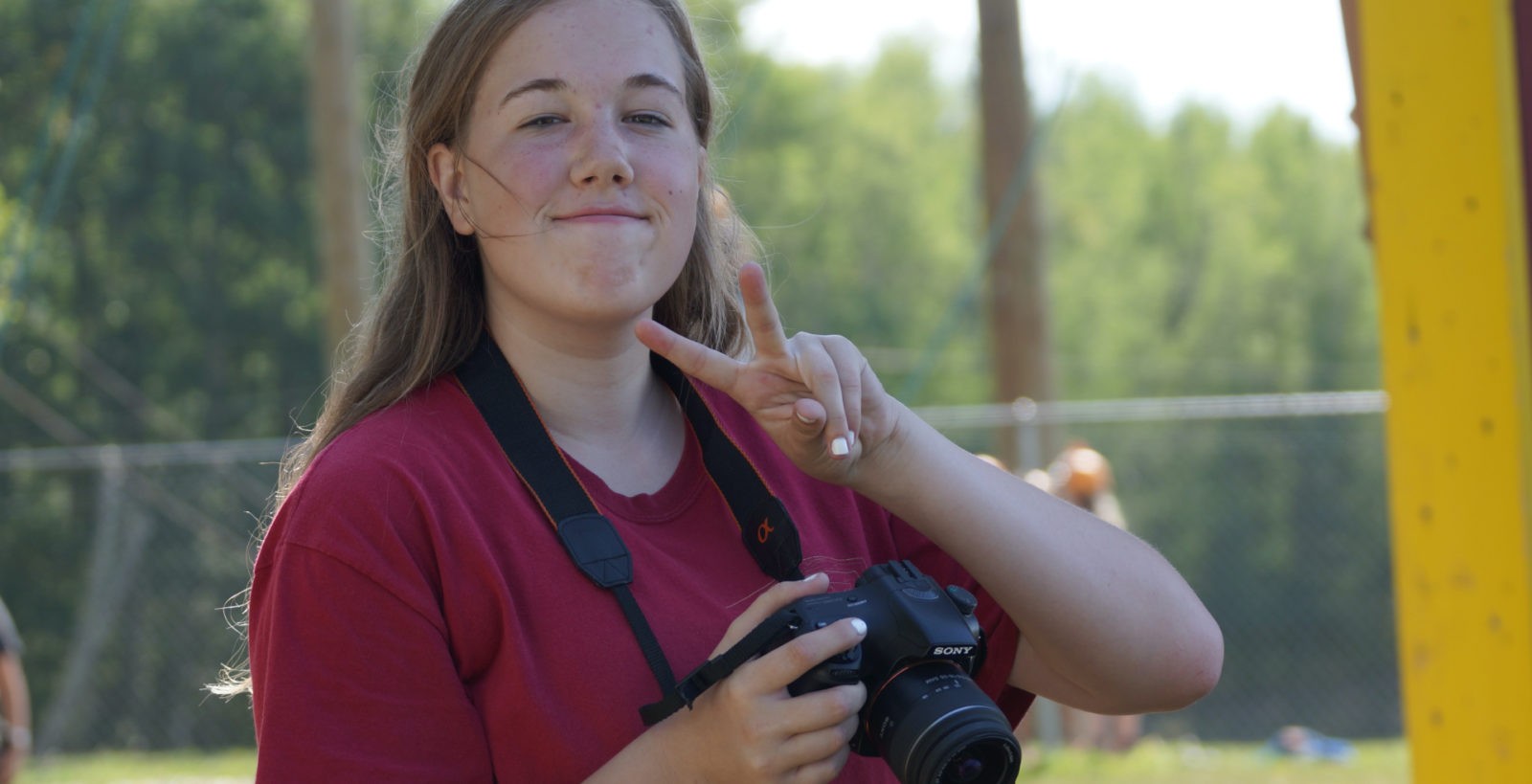 Camp is a very special place and it will always be. I have always wanted to be a Cabin Leader ever since I was a camper. I've always had the best time with not only the people I work with but most of my memories come from the kids and the relationships that we build together with God. For me, camp will always be place of just pure joy. – Ashley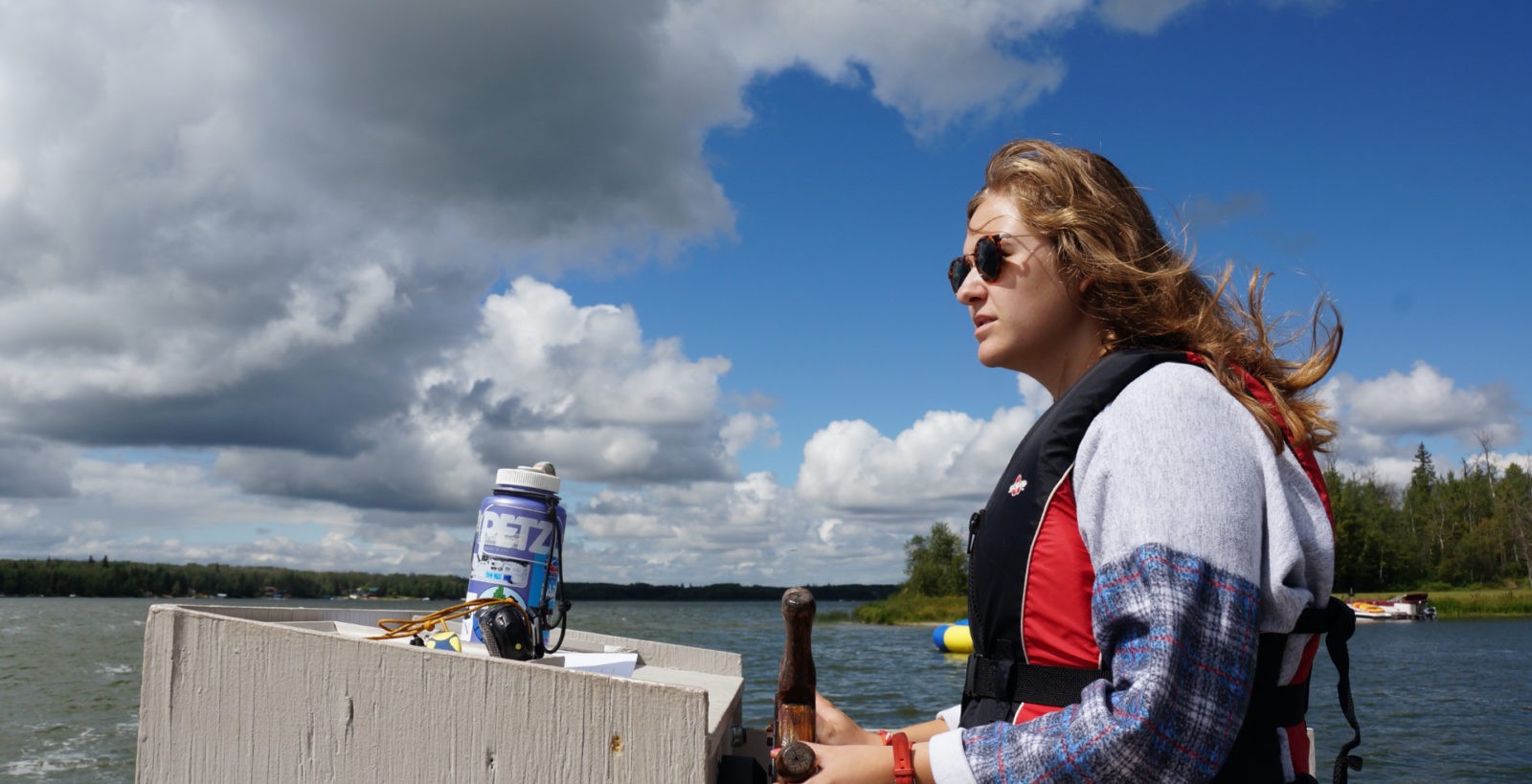 Camp has truly been a blessing to me and the Lord has blessed me immensely through it. – Adam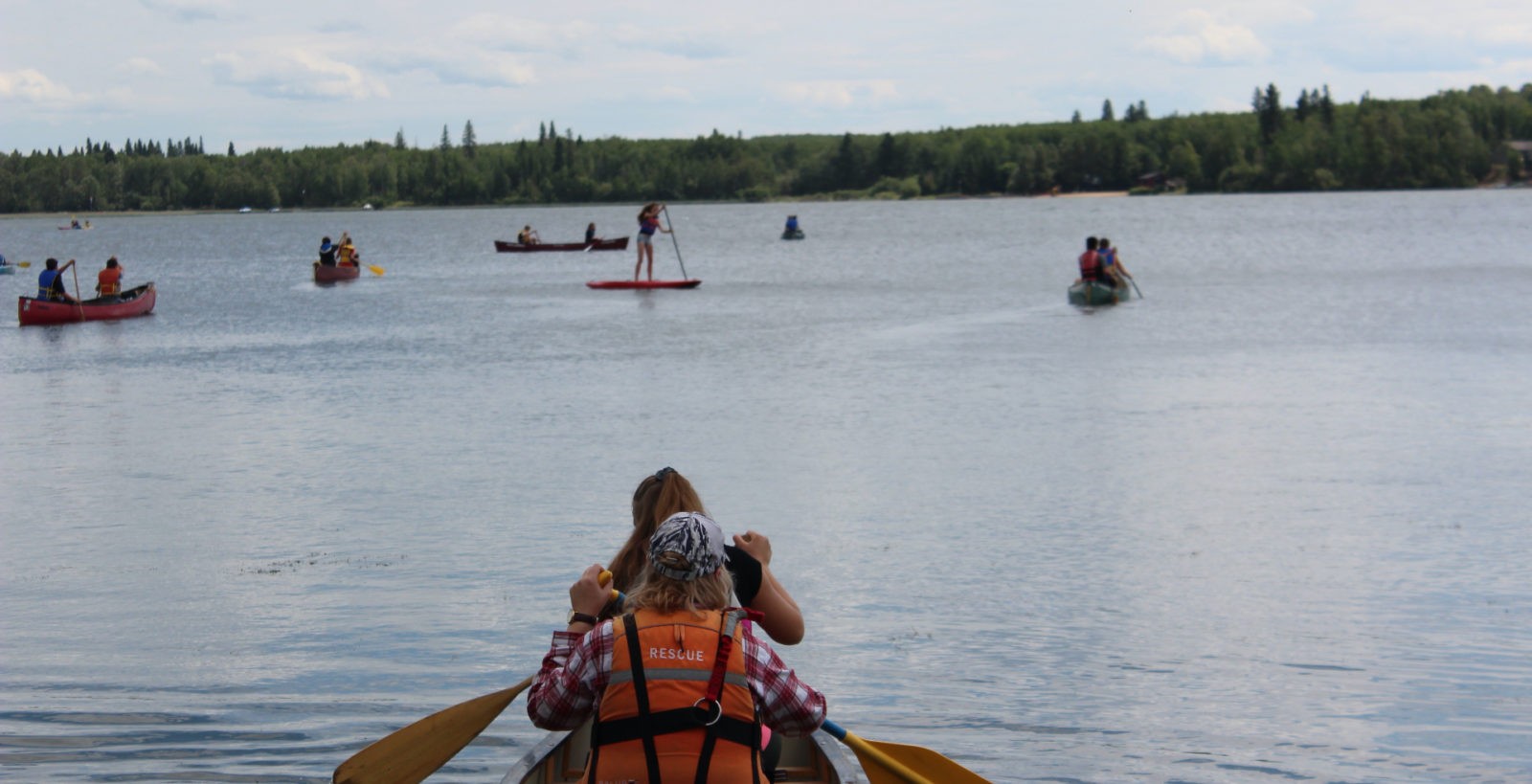 Nakamun has become like a second family to me. I can't think of any better way to spend my summer than serving at camp. – Kristina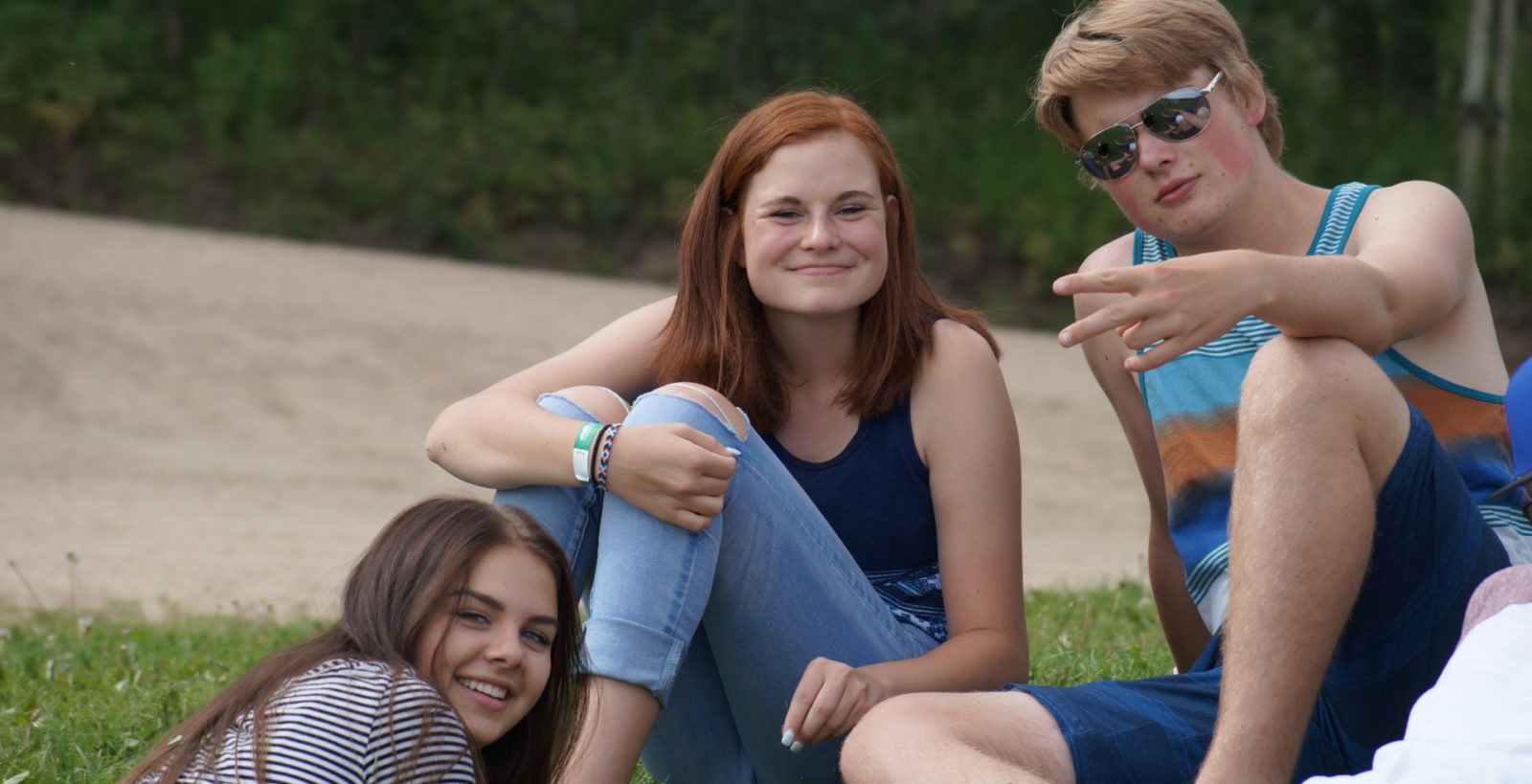 I really love campfire and seeing the kids get into the campfire songs. It is such a peaceful time to hangout with the kids and worship the Lord together. – Jill
This year I got the privilege of being a junior Cabin Leader/Media Assistant. And there wasn't a single second I regretted it. Everyone was so welcoming and caring. I got to see the kids have to time if their life. – Brooke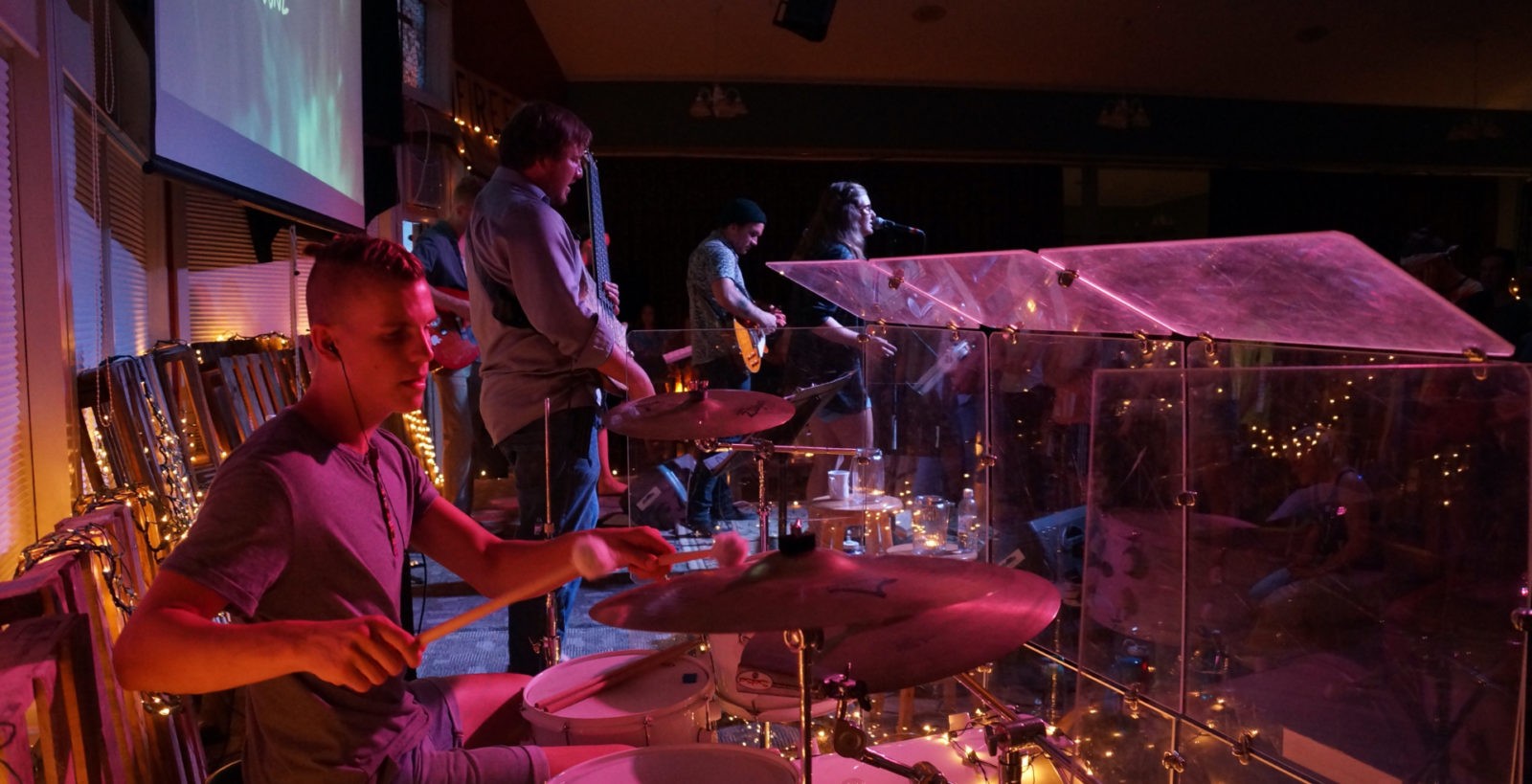 What To Expect
As a volunteer, you will be expected to attend Summer Leadership Training and sign up for at least 1 week of volunteering during the summer.
You will arrive on the first day at 2pm for the Jr meeting. From there, you will get your cabin assignment and connect with your Sr. Cabin Leader, Jr Coordinator Leaders, or your designated leader for whichever area of ministry you are signed up for.
Through the week, your priority is your responsibility. If you are a Cabin Leader, you are with the kids. If you are a media assistant you follow the lead of the Media Lead. We all have different roles to play, so we need everyone focused on doing their part.
The Jr. Team will also get to do weekly devotionals with camp leaders, and get breaks to be able to hang out with other Jrs. Yet, as a word of warning, you will work really hard. It just may push you out of your comfort zone, but rest assured that in the end you will feel very proud of what you can accomplish in just one week of camp.
Jrs can be picked up on the last day of camp evening at 5pm.
What Nakamun Expects
We expect you to be on time, to be present and engaged in your training and your role. We expect you to use this time to work on yourself. You have an opportunity to grow in your faith and your walk with Jesus. We desire to put people and programs in place to encourage you in this. Yet, it is ultimately up to you to decide to work on your heart as you work here with us at camp.
Being a member of the volunteer staff means you are willing to submit to the authority of the leadership of the camp. This includes the Director of Camp Ministries, Executive Director and Camp Board. If they need to approach you about an issue they will and may even ask you to change what you are doing or how you are presenting yourself.
When you come to camp you are in a position to influence kids as young as six years old. This is the environment for love and gentleness (Phil. 4:5) to reign in every aspect of our lives including our appearance. For some of you servant-hood may mean sacrifice in this area. Be blessed as you seek to make the right choices.
Our desire as staff at Camp Nakamun is to glorify Christ in all we do. This desire, to let Christ dwell in us, and the fact that we are in a position of influence over younger people, impacts how we live our lives.
We base our expectations of our staff on what we read in Colossians 3: 1-7 (the Message translation)
Although we are committed followers of Christ, we still sin and are not perfect. However, it is important that our attitude and approach to how we live, what we choose to wear, the music we listen to, etc, reflect our desire to be a person of influence. It is important that the appearance and behavior of the staff does not reflect poorly on the image of the camp. Please be a great ambassador of Nakamun!

Summer Volunteer FAQ